Preaching Sermons That Work From Romans 5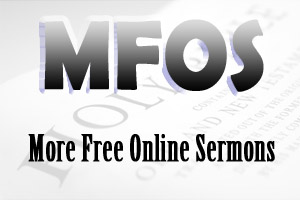 PREACHING SERMONS THAT WORK FROM ROMANS 5 is a sermon about understanding the enormity of the gift of god. This sermon is an expository sermon of Romans 5:15-21. This sermon poinnts out that a gift can b e very special and it can leave a life-time impression.
Preaching Sermons That Work From Romans 5
Preaching Sermons That Work From Romans 5 is an expository sermon from Romans 5:15-21. This sermon explores the different aspects of the enormity of gift of God.
Snippetts From Preaching Sermons That Work From Romans 5
INTRODUCTION: Sometimes a gift can be very special and it can leave a life-time impression.
At the age of six, Lora was diagnosed with insulin-dependent diabetes. Over the next 25 years, her diabetes degenerated into severe diabetic neuropathy-that is, her diabetes affected her nervous system. Eventually, she was placed on dialysis waiting for a transplant. On April 22, 1996, Lora received the call that lead to a kidney and pancreas transplant.
For Lora, the gift of a kidney and pancreas meant another change at life. Without them she would have died. She commented, "I will never forget the gift that was given to me, and the giver of that gift." In many ways, she understood the enormity of the gift because she knew the cost to the donor and his family. Also, she was experiencing a quality of life that the gift had given her. Likewise the gift of God, which is eternal life through Jesus Christ, is a very special gift, a gift that leaves a life-time impression.
There are three insights into the enormity and wonder of the gift of God.
1. The Gift of God is Undeserving (Romans 5:15-16)
Why is the gift of God undeserving?
Well, when I read this passage in Romans, I find that we deserve anything but God's mercy or God's grace.
Look at the beginnings of verse 15 and 16, it say in verse 15, "But the free gift is not like the offense," and verse 16, "And the gift is not like that which came through the one who sinned."
Why is the gift of God not like the trespress or the offence? Well, the offense deserves punishment but the gift of God is undeserving.
For example, Adam was warned by God in the garden of Eden. God said to him, "Of every tree of the garden you may freely eat; but of the tree of the knowledge of good and evil you shall not eat, for in the day that you eat of it you shall surely die" (Gen 2:16-17). So we see here that God warned Adam not to eat of the fruit of only one tree. He also told him of the consequences of eating that fruit. But what did Adam do? He disobeyed God and ate the fruit and he reaped the consequences. Sin entered the human race and death came to all men resulting in condemnation for all. Look at verses 15 and 16 again, "By the one man's offense many died," "The Judgment which came from one offense resulted in condemnation."
NOTICE, the gift is not like the offense. We deserve punishment for sin, but what does the end of verses 15 and 16 say, "much more the grace of God and the gift by the grace of the one Man, Jesus Christ abounded to many," "the free gift which came from many offenses resulted in justification (being made right with God.)"
WE DON'T DESERVE THAT!
Mal Trotter was a pathetic, glassy eyed drunk who took money that was for his daughter's medicine and with it he bought booze and the girl died. So low was he on the pole of sin that he stole the shoes from her body while in a casket and with that money he bought more booze. One day while walking down the streets of Chicago with his head realing with alcohol he stumbled into a mission. He heard the sound of a hymn we all know very well. "Amazing grace, how sweet the sound that saved a wretch like me." Trotter stumbled down that aisle and said, "I'm that wretch," and he gave his heart to Jesus Christ. And God forgave him and turned his life around.
He didn't deserve that, but that's whats so special about the gift of God. We don't deserve it, none of us deserve it, but God gave it anyway.
2. The Gift of God is Certain (Romans 5:17)
Someone one said, "There are two things we can be certain of: death and taxes."
But really that person is only half right because the Bible tells us that the two things we can be certain of are life and death.
Look at verse 17, I want you to focus on two words. In fact, if you have a pen, I want you to circle them, death and life. Adam brought death...Jesus brings life.
It doesn't matter who you are: Christian, non-Christian, atheist, agnostic, whatever! One thing we all agree on and that is that death reigns. And verse 17 tells us that we all have Adam to thank for that (by the one man's offense death reigned through the one). Death reigns on this earth because of Adam's sin, because of his first act of disobedience in the garden.
Death is certain. It is inescapeable. It is inevitable but that's only one part of the story because verse 17 also says that something else is certain. Eternal life in Jesus Christ (much more those who receive abundance of grace and of the gift of righteousness will reign in life through the One, Jesus Christ).
On the one hand, death reigns; on the other hand, those who know Jesus Christ as Saviour and Lord reign in life right now.
3. The Gift of God is Life Changing (Romans 5:20-21)
Why is the gift of God lifre changing?
A. Because God's Grace Super-Abounds (5:20)
Look at verse 20, "Moreover the law entered that the offense might abound. But where sin abounded, grace abounded much more (or grace super-abounded).
As one writer said, "No matter how great human sin becomes, God's grace overflows beyond it and abundantly exceeds it."
That's why God could save someone like Mal Trotter because God's grace super-abounded his sin and changed his life forever.
B. God's Grace Reigns in Jesus Christ (5:21)
Verse 21 says, "Sin ruled by means of death. But God's kindness (God's grace) now rules, and God has accepted us because of Jesus Christ our Lord. This means that we will have eternal life."
In other words, we have new life in Christ.
As the apostle Paul said to the Corinthians, "If anyone is in Christ, he is a new creation; old things have passed away; behold all things have become new." (2 Corinthians 5:17)
Mal Trotter's life changed when he gave his life to Jesus Christ Why? Because grace reigns in Jesus Christ.
Back in 1830 George Wilson was convicted of robbing the United States Mail and was sentenced to be hanged. President Andrew Jackson issued a pardon for Wilson, but he refused to accept it. The matter went to Chief Justice Marshall, who concluded that Wilson would have to be executed. "A pardon is a slip of paper," wrote Marshall, "the value of which is determined by the acceptance of the person to be pardoned. If it is refused, it is no pardon. George Wilson must be hanged."
God has given us a very special gift in His Son, Jesus Christ...a gift that is undeserving...a gift that is certain...a gift that is life changing.
Will you accept God's Gift of Jesus Christ?