Web Design For Churches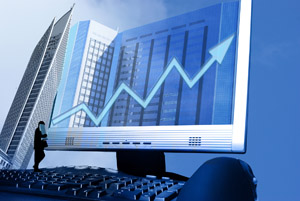 Most churches realize now that people search the internet for churches.
If you have a new family moving into your area, they will generally search the internet for local churches.
By creating a great church website, you will be giving that new family a good impression of your church.
There are three important principles you must keep in mind when you design your church website.
How To Design Your Church Website
When designing your church website, you must consider the following...
look and feel
navigation
information
1. Look & Feel
Look and Feel is all about the presentation of your church website. If your church website has a great look and feel, then it will not only attract people to your website but it may also attract people to your local church.
If you have an ugly church website, then people will quickly leave. An ugly church website may also send a negative message to your local community.
DON'T UNDERESTIMATE the drawing potential of a great look and feel website. People like to enjoy their experience on the internet. A great church website will enhance your ministries in your local community.
The success of a great look and feel website could simply be more families looking at your church as a possible spiritual home.
2. Navigation
Navagition is all about simplicity. In other words, make your church website easy to navigate.
To keep people on your church website, they need to find things quickly and easily. There is nothing so annoying as a website that has poor navigation. It is a real turn off.
To keep navigation simple, just keep it in the same location on your webpage.
3. Information
Information is what your church website is all about. However, don't clutter your website with useless information.
You need to provide enough information for searchers so that they will seek your church out for more information.
Too much information may be a turn off!
If you follow these three important principles, then you are on your way to building a great church website that will provide information to your local community and attract people to your church services.
Avoid These Three Design Mistakes
To create a great church website, you will need to avoid these following three design mistakes. Remember, first impressions can be lasting impressions. So it is important to get it right the first time when it come to creating a great church website.
1. Bad Template Design
Look and feel says it all. The best way to express your look and feel is to design a great webpage template. Bad webpage design has the power to destroy all your efforts.
A Website Design Template has many benefits - you have total control, you can easily tweak your template to suit your needs, you can optimize your template for the search engines and you can make your template uniquely yours.
Once you have created your church website template, you will only need to tweak it now and then to keep it looking great. As you know, styles change over time, therefore you can tweak your template in order to maintain a contemporary feel to your church website.
2. Bad Navigation Design
Remember this one truth: People will not tolerate poor or changing navigation throughout your church website. So it is important to get your navigation right. This is why a webpage design template is a good way to go.
By purchasing a webpage design template, you can get the navigation right before you begin creating your church website.
By spending a small amount of money, you can design a great church website with great navigation.
3. Bad Information Design
There is nothing worst than a website that is clutter with information.
Your visitors will quickly leave. Therefore, you need to arrange your information in a way that is pleasing to your web visitors.
You can learn from others by checking out other church websites.
Sometimes, you will see why it is important to make your website appealing to visitors.
Sometimes, churches do not realize the potential they have of drawing people to their church. So create a great church website in order to draw potential families to your church services.
Related Resources
How To Create A Church Website: How To Create A Church Website provides two website creation software programs to assist you in creating a church website.