Web Builders For Churches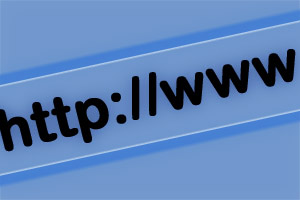 In this age of technology, every church needs a website. Your church website is one way to inform your local community of the ministries of your church. Don't underestimate the power of technology. Your church website has the potential to reach new people in your community with the message of Jesus Christ. Moreover, your church website has the power to draw new people to your church.
More and more people search the web for churches when they move into a new neighborhood. If you have a great church website, you have the potential to draw these new people comming into your community to your church.
It is commonly known that when people are looking for a new church to attend, they usually find that church by word of mouth, location of the church building or the internet. Can you see the potential of your church website?
Website Builders
There are several ways to create a church website. You can employ someone to create your church website or you can create your own church website by using a website builder or website creation software.
There are several benefits to creating your own church website with a website builder or website creation software. First and foremost, you are able to maintain your church website on a weekly basis. It is absolutely important that you keep your church website up-to-date. Other benefits include weekly sermon uploads and video uploads.
When you create and maintain your own church website, you will be able to upload sermons and videos at your pleasure. There is no reliance on outside people to keep your church website up-to-date. It would be to your advantage to train someone in your congregation to maintain your church website.
With all this in mind, I suggest four website builders for your consideration giving preference to one down to four. In other words, number one is the preferred option if you want to create a church website that is relevant and attractive.
1. XSitePro 2.5 Website Builder
Investing in a church website is paramount. Today, when people are moving into a new area, they usually check the internet to find out what churches are in the area. Also, a church website is one way to promote your church to the people in your area.
The benefits of using XSitePro 2.5 to create your website are: you have totally control of your website, you can update your website weekly and it is absolutely easy to use. There is nothing inviting about your church when your website is two-to-three years out of date.
Many churches employ a webmaster to design and maintain their website. The only problem with this is that it becomes too difficult to update it on a weekly basis. So it is left unmaintained.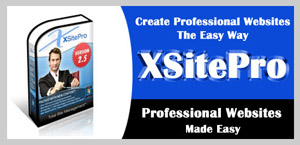 XSitePro 2.5 is a great option to help you create a website and maintain a website that is attractive and professional in every way. For more information, click on How To Create A Website With XSitePro.
The best feature of XSitePro 2.5 is its audio application. If you want to place your sermons on your church website, it is as easy as. Just with this application alone, XSitePro 2.5 is worthwhile. Also, the video application is just as easy.
XSitePro 2.5 has one hundred or so templates that you can choose from in order to create a website that is appropriate for your church situation. Below are six sample templates that you could use for a church website without changing too much of the design of the templates.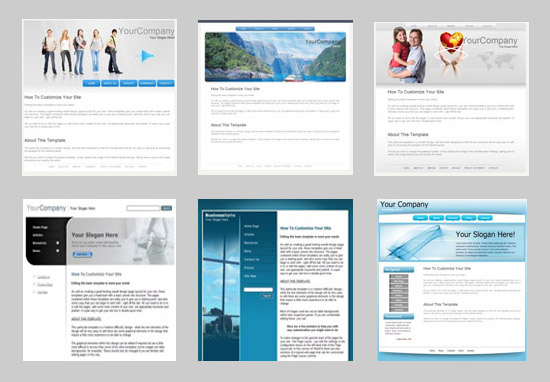 Preview XSitePro 2.5
XSitePro 2.5 is a powerful website builder that is easy to use. All you need to do is choose your template and add information to your church website.
2. Adobe Dreamweaver Website Builder
Adobe Dreamweaver is the best website builder available. However, it does require some understanding of html code.
The best way to learn how to create a church website is practice. Adobe Dreamweaver gives total control of your church website so that you can update and maintain it from week to week. As I said before, it is paramount to have a website that is up-to-date. Therefore, it is worth spending some time to learn to use Adobe Dreamweaver.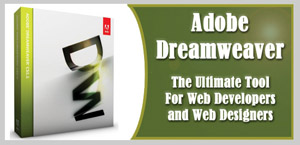 Adobe Dreamweaver has many powerful features that will save you time and money.
If you are proficient in writing html, then Adobe Dreamweaver is a great investment. Howevever, if you are not, then I suggest you consider XSitePro 2.5.
3. Site Build It Website Builder

Site Build It is another website builder that will help you create a great church website. In fact, Site Build It does all the design work for you. You choose a template and SBI does the rest.
Another great feature of SBI is that Site Build It will guide you through the whole building process. They have video tutorials for every aspect of building a website.
Click on Site Build It and have a trial run! You will not be disappointed.
4. Free Website Builders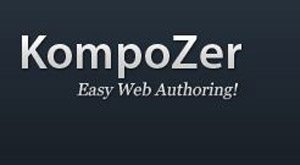 Free Website Builders are available and they will do the job for you. Of course, being free means that you will not get all of the features you get with XSitePro 2.5, Adobe Dreamweaver or Site Build it. However, you still can create and maintain a church website with free website builders.
My perferred options are XSitePro 2.5 or Adobe Dreamweaver.
XSitePro 2.5 creates professional websites without any knowledge of html; whereas Adobe Dreamweaver is simple the best. However, you will need some understanding of html.
Related Resources
How To Create A Church Website: How To Create A Church Website provides two website creation software programs to assist you in creating a church website.