Free Newsletter Sermonettes
FREE NEWSLETTER SERMONETTES provide some newsletter sermonettes or mini-sermons.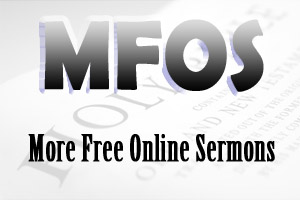 Free Newsletter Sermonettes
Free Newsletter sermonettes are sermonettes or mini-sermons that can be used on the front of a church newsletter.
Tripping Over Our Tongue (Exodus 20:16)
Walter Scott said, "O what a tangled web we weave, when first we practice to deceive." Oliver Wendell Holmes said, "Sin has many tools, but a lie is the handle that fits them all." The Ninth Commandment has a lot to say to us today about the words we speak, especially in the area of truthfulness. When we compromise the truth, we cause irreparable damage.
Generally speaking, truth is a fading commodity today. As someone said, "We have gone from valuing truth to stretching the truth." A statistician said this, "91% of people admit they lie regularly. 64% of people admit they lie simply for convenience. 86% of people admit they lie to their parents. 69% of people admit they lie to their spouses."
After reading these statistics, one question came to mind. How can I be honest in a dishonest world? King David wrote these words, "Set a guard over my mouth, O LORD; keep watch over the door of my lips" (Psalm 141:3). "May the words of my mouth and the thoughts of my heart be pleasing to you, O LORD, my rock and my redeemer" (Psalm 19:14).
Tripping over our tongue is common to all of us. How many times have we put our foot in our mouth? However, there are three ways to stop tripping over our tongue. First, don't use your tongue corruptly. Second, use your tongue cautiously. Third, use your tongue constructively. God wants us to use our words to praise Him and to encourage one another.
Getting the Most out of Live (Luke 12:22-31)
John Stewart grew up in a broken home. His father was an alcoholic and his mother worked two jobs to put him and his six siblings through school. John lived for football. In fact, his was a great footballer and he had a great career in football ahead of him. To get into college, John needed a football scholarship. It seemed he would have no problems getting a scholarship. In fact, he counted on it. However, he missed out because of injury.
For John, this news ripped his life apart. If he could not go to college, what would he do? He couldn't afford to send himself. All this got too much for John so he starting drinking and abusing his body with drugs. Over time, John landed in jail for doing stupid things. His life seemed to sunk to the lowest point ever.
However, someone extended a hand of friendship that spoke to his most inner being. This person shared with him God's love. Over time, John's life began to turn around. It wasn't easy but John finally acknowledged God as King. In fact, he acknowledged Him as his King.
You know, when I read John's story, it reminded me of this wonderful truth: When God meets our greatest needs, that's when we get the most out of life. Jesus said, "Seek first the kingdom of God and His righteousness, and all these things shall be added to you" (Matthew 6:33). Will you seek God and get the most out of life?
Click here for more free newsletter sermonettes.
You can download free online sermons by clicking on FREE ONLINE SERMONS.
You can download free sermon outlines by clicking on FREE SERMON OUTLINES.
Click here for More Free Online Sermons - More Free Online Sermons.
Click here for more information relating to Sermon Outlines - More Free Sermon Outlines.