Free Short Sermons
FREE SHORT SERMONS provide short sermons, short sermon outlines and short bible sermons and explain how to write a short sermons.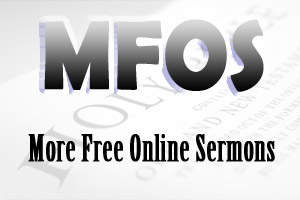 How To Write A Short Sermon
SHORT SERMONS are simply short messages for special occassions.
You may get the opportunity to share a devotion or a teaching segment in the church or Christian school.
Short Sermons are ideal for these occassions.
Writing a short sermon takes discipline because it still needs structure, that is, an introduction, a body, and a conclusion.
You will need to shorten the content so that you can share your short sermon within five minutes or so.
Preview 16 Preaching Sermons From Philippians by clicking on Preaching Sermons.
Free Short Sermon Outlines
Seeking Spiritual Stablity in the Lord (Philippians 4:1-7)
The apostle Paul was a great ambassador for the Christian faith. Paul's desire was never to elevate himself but only to encourage others to seek and know the Lord Jesus Christ in their daily lives. In Philippians 4:1-7, Paul encouraged four attitudes that would lead to spiritual stablity in the Lord. They are:
Unity in the Lord (4:1-3)
Joyfulness in the Lord (4:4)
Gentleness in the Lord (4:5)
Prayerfulness in the Lord (4:6-7)
The means by which we can stand fast in the Lord is by being united, joyful, gentle, and prayerful. May God challenge each one in these areas today!
Finding Contentment in the Lord (Philippians 4:10-23)
Fanny Crosby, the great writer of gospel songs, was blinded when only six weeks old by a country doctor who thought he was treating her with eyedrops. Yet her indomitable (unyielding) attitude soon manifested itself. At age eight, she wrote this little peom: "Oh, what a happy child I am, Although I cannot see! I am resolved that in this world Contented I will be."
When we examine the life of Fanny Crosby, we will find that she found her contentment and satisfaction in the Lord. In fact, her debilitating circumstances encouraged her to find contentment in the Lord. When Christians find satisfaction and contentment in the Lord, they will be content with whatever they have (Heb. 13:5), they will be content with food and clothing (1 Tim. 6:8), they will be content with their wages (Lk. 3:14), and they will be content because they will know God's presence and provision (Phil. 4:10-12).
In Philippians 4:10-20, we discover four principles for finding contentment in the Lord. They involved:
Being confident in God's providential care (4:10)
Being impartial to circumstances (4:11-12)
Being strong in the resources of the Lord (4:13)
Being interested in the well-being of others (4:14-20)
May God teach us to express our contentment in the Lord in the way we live and the way we give!
Click here for More Free Online Sermons - More Free Online Sermons or Free Short Sermons.
Click here for more information relating to Sermon Outlines - More Free Sermon Outlines.