Free Sermons For Youth
FREE SERMONS FOR YOUTH provide sermons in order to encourage youth to live for Jesus in a rebellious world.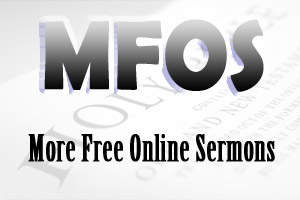 Sermons For Youth
Making Good Choices In Life
David Johns is 22 years old.
David grew up in the city. He came from a broken home. He can't remember his father, and he never got on very well with his step dad.
When he was eleven, he started smoking cigarettes and by thirteen he was smoking marijuana.
Before long, he was selling marijuana in schools. That was until he got caught by the police.
By the time David was fifteen, he was living in a home for messed up young men. By sixteen he was addicted to alcohol. By seventeen he was addicted to drugs.
When I read his story, I saw a sad young man who had made all the wrong choices in life.
David Johns chose to live life his way. And after many years of living life his way, his life was in chaos. When David looked back over his life, he only saw pain and loneliness.
However, God did not give up on David Johns. In fact, someone shared God's love with him.
David was so taken by God's love that he made a decision for God - what he saw as the first good decision in his life. He decided to choose Jesus rather than the destructive path he had taken in life.
This decision turned his life around. When David chose Jesus, his life was turned upside down.
David Johns' story tells me that people can make good and bad choices in life.
We are all confronted with choices in life. Everyday we make decisions. And every decision we make has consequences.
If we make good choices, then the consequences are usually good. If we make bad choices, then the consequences are usually detrimental.
Can I encourage you young people to make good choices in life? And I believe making good choices in life begins with choosing Jesus.
As Joshua said to the Nation of Israel, "Choose for yourselves this day whom you will serve..." (Joshua 24:15).
Choosing to serve the Lord will help you make good choices in life!