Free Mother's Day Sermons
FREE MOTHER'S DAY SERMONS provide Mother's Day sermons and explain how to write a Mother's Day sermon.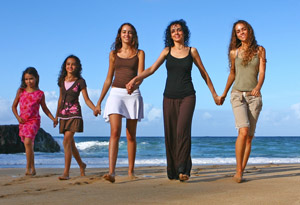 How To Write A Mother's Day Sermon
THE MOTHER'S DAY SERMON primarily focuses on mothers because they are very special and we need to appreciate them.
The Bible says, "Honor your father and mother" (Eph 6:2).
Honor means to hold your parents in the highest regard, and this includes an attitude of appreciation, praise and thankfulness.
More Free Online Sermons wants to honor mothers by providing a mother's day sermon, which calls children to show their appreciation for their parents, especially their mothers.
Appreciating Our Mothers is a mother's day sermon that looks at four reasons why we need to appreciate our mothers.
They are...
Mothers are God's gift to us
Mothers care for us physically
Mothers care for us spiritually
Mothers love us fervently
Click here for More Free Online Sermons - More Free Online Sermons or Free Mother's Day Sermons.
Preview 16 Preaching Sermons From Philippians by clicking on Preaching Sermons.
The Origin of Mother's Day or The History of Mother's day
Some suggest that Mother's Day can be traced back to the spring celebrations of ancient Greece. They say that Mother's Day was in honor of Rhea, the Mother of the gods.
However, it seems that Christians in England during the 1600's celebrated a day in honor of Mary, the Mother of Jesus. Later, Christians included all mothers in the day of celebration. They named this day, Mothering Sunday. It was celebrated on the fourth Sunday of Lent.
When the English colonists settled in America, they discontinued the practice of Mothering Sunday.
In the 1870's, Julia Ward Howe was horrified by the carnage of war and appealed to mothers to speak out against war. She began an international movement to promote Mother's Day For Peace. This movement celebrated peace, motherhood and womanhood. However, she failed to get formal recognition for Mother's Day For Peace.
In the 1850's, Anne Marie Reeves Jarvis started a movement called Mother's Friendship Day. This movement improved the sanitary conditions of the war. In fact, Ann saved many lives by teaching women in her Mother's Friendship Club the basics of nursing and sanitation. However, it was Jarvis' daughter who finally succeeded in introducing Mother's Day on May 10, 1908.
Anna Jarvis held a church service to honor her mother, the late Mrs. Reese Jarvis, in the Andrews Methodist Church in Grafton, West Virginia. It was from this point that Mother's Day was celebrated in recognition of mothers. On May 14, 1914 the president of United Sates of America signed a proclamation that designated the second Sunday in May as Mother's Day.
What began as a Christian observance quickly expanded into a more secular observance leading to the giving of flowers, cards, and gifts.
Anne Jarvis started a tradition with the wearing of carnations on Mother's Day. Wearing a red carnation showed that one's mother was still alive. Wearing a white carnation showed that one's mother was dead.
Click here for More Free Online Sermons - More Free Online Sermons or Free Mother's Day Sermons.
Click here for more information relating to Sermon Outlines - More Free Sermon Outlines.