Disclaimer - Disclosure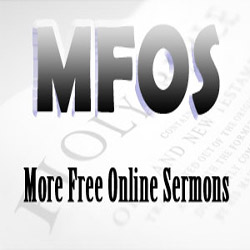 More Free Online Sermons provide a disclaimer and disclosure statement so that you understand your obligations when you purchase or download material from this website.
Disclosure: Text ads that appear on this website are sponsor ads by Google Adsense (clearly labeled with Ads by Google). More Free Online Sermons does not personally endorse the products and services advertised in these ads. These companies are not affiliated with this website. The only affiliation present is the one between this website and google. Commissions are generated from Google for displaying these ads.
More Free Online Sermons sells three products - 16 Preaching Sermons From Philippians ($9.95), 16 Sermon Outlines From Philippians ($4.95) and The Hermeneutical Maze ($4.95). Please realize that if you purchase the 16 Preaching Sermons From Philippians for $9.95, you will receive the 16 Sermon Outlines From Philippians FREE. There is NO REFUND on the purchase of these three products. So purchase WISELY!
Paypal: When you purchase these products, please follow the prompts to the download link. If you have any problems, please contact the webmaster on this link.
All free material is for personal use only and cannot be resold or used for commercial purposes.
We are a website that receives compensation from the companies whose products we promote. We test the products and promote only the very best. We are independently owned and the opinions expressed here are our own.
More Free Online Sermons assume no liability for products purchased from third-party websites or sponsor ads. Read the terms and conditions of any product you purchase.
Disclaimer: The information contained on this website is provided "as is" without warranty of any kind. The entire risk as to the results and the performance of the information is assumed by the user, and in no event shall More Free Online Sermons be liable for any consequential, incidental or direct damages suffered in the course of using the information in this website.
Furthermore, this website is provided "as is" without any representations or warranties, express or implied. The owner of More Free Online Sermons make no representations or warranties in relation to this website or the information and materials provided on this website.
People who download material or purchase products from this website do so at their own risk.
All materials on this site are protected by copyright and intellectual property laws and are the property of More Free Online Sermons. Unless stated otherwise, you may access and download the materials located on this website for your personal use but not for commercial use.