The best way to explain Growing in Grace by Bob George is to provide some extracts from his book.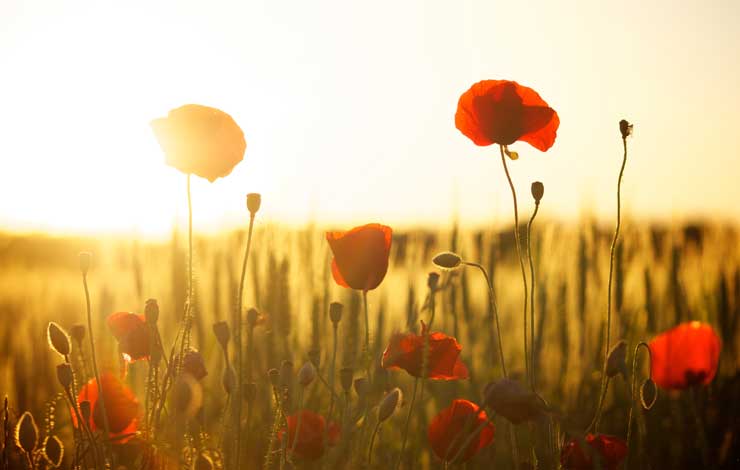 Growing in Grace by Bob George
As Bob himself writes: "If your only experience of God's grace is salvation, you're missing half the good news. The other half is equally inspiring – Jesus wants you to experience His grace every day as He lives his life through you."
Bob encourages his readers to "discover vibrant, life-embracing faith through the simple and timeless truth of God's grace. As people who have been saved by grace and set free by grace, our next step is to grow in grace. As we grow in grace, we rejoice in the scriptural promises that enable us to give up guilt and anxiety, let go of legalism, and rediscover the joyous reality of Christ living His life through us!"
"I should first point out what growing in grace is not. This book is not going to present 'ten steps to spirituality' or provide a ladder by which you can 'climb to Christian character in 12 easy steps.' That is one of our major hindrances today: the unrealistic belief that growing in grace is simply the mastering of certain 'principles.' We have approached the Christian life as a subject to be learned rather than as a life to be lived."
"You can't grow in grace in a classroom, through a seminar, or during a 'quiet time,' as good as those things may be. As a matter of fact, you cannot grow in grace through reading a book, not even this one. You can only grow in grace through a personal relationship with the Lord Jesus Christ, who teaches you truth from His Word, which you then take out into the rough-and-tumble of real life in the real world"
Growing in Grace Despite our Failures
"Another aspect of growth that people often miss is this: We grow in grace in spite of our personal failures and sins. How? As we focus on what God is doing in the midst of what we are doing. Hebrews 12:2 says that we must fix our eyes upon Jesus."
"Christ should be our concentration. On the other hand, if the focus is on ourselves, the result is predictable. Jesus Christ said: 'I am the vine; you are the branches. If a man remains in Me and I in him, he will bear much fruit; apart from Me you can do nothing' (John 15:5)."
"Jesus said that he is the vine and we are branches. A branch has no capacity at all to produce fruit or to grow itself. The vine is the source of fruit, and it is the vine which grows the branch. The branch's role is to 'abide' or 'remain' in the vine, meaning that it continues in dependent relationship as it allows the life of the vine to flow through it unhindered."
"As I often say, the Christian life is not merely hard but impossible! Only Christ can live it, and so the only intelligent thing we can do is to let Him!"
You can purchase this book by clicking on the following link – Growing in Grace by Bob George.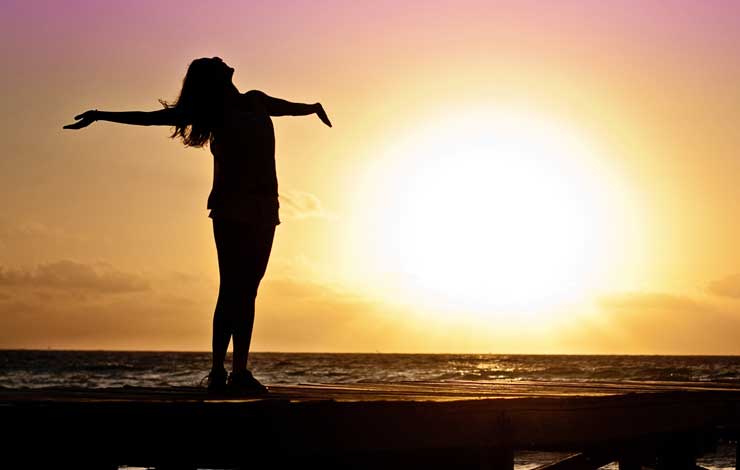 Gracing in Grace Implies Faith in Christ
"Another major truth which provides a track for our journey is our life of dependent faith in the living Christ. When Jesus said, 'Apart from Me you can do nothing,' He meant exactly what He said. The point which many Christians fail to grasp is that this statement applies to our lives both before and after receiving Christ! It is sometimes a hard lesson to learn, but I can speak from personal experience: It is worth it! Jesus said, 'The truth will set you free' (John 8:32)."
"Truth is not always pleasant to hear, but truth will always set you free when you abide in it by faith in the living Christ. The same Word which tells us 'Apart from Me you can do nothing' also says 'I can do everything through him who gives me strength' (Philippians 4:13). The key words are through Him. That is diametrically opposed to a life of self-improvement, self-development, or self-control."
"In spite of the fact that we have been given 'everything we need for life and godliness' and have actually become 'partakers of the divine nature' through the indwelling Holy Spirit' (2 Peter 1:3-4), we still at times approach life in an attitude of self-sufficiency, as if we have no other resource for living. It can happen to any of us at any time. We can be doctrinally correct Christians yet live as practical atheists."
"After repeated failure to live the Christian life on our own, many of us have lost hope of ever experiencing the reality of the Lord's wonderful promise: 'I have come that they may have life, and have it to the full' (John 10:10). I want to restore that hope! However, that fullness of life can only be experienced as we learn how to grow in grace."
Growing in Grace is God's Desire
"The good news is that growing in grace is not only possible, but it is God's desire for us. We can truly know a life of reality and love through abiding in Christ, the vine. It doesn't come through some dramatic experience, 'total commitment,' or magic prayer. It is a life that we grow in, and growing takes time. It is a journey, a process of growth that takes a lifetime, but God will continue to work on us until we are perfectly 'conformed to the likeness of His Son' (Romans 8:29)."
"I tried the Christian life and it doesn't work. That last statement is very revealing. 'It doesn't work,' people say. Right there you can see the root of the problem. The Christian life is not an 'it'! The Christian life is Christ – a vital personal relationship with the One who laid down His life for you, so that He could give His life to you, so that He could live His life through you. 'Christ is your life,' wrote Paul in Colossians 3:4. 'For me to live is Christ,' he declared in Philippians 1:21. He is what we have been missing in the midst of all our highly dedicated efforts!"
"This is not a new problem. The writers of the New Testament warn repeatedly against our tendency to stray from the real center of our lives – Jesus Christ Himself. Throughout his letters Paul expressed his deep concern that people stay firmly rooted to this one and only foundation."
"This can happen to any of us. We are all capable of taking our eyes off Jesus and focusing on the 'wisdom of this world which is foolish in God's sight' (1 Corinthians 3:19)."
Growing in Grace by Bob George
Christians are called to a Person. "Come to Me," Jesus said (Matthew 11:28-30).
"I am the bread of life. He who comes to Me will never go hungry, and he who believes in Me will never be thirsty" (John 6:35).
"I am the light of the world. Whoever follows Me will never walk in darkness, but will have the light of life" (John 8:12).
"I am the gate; whoever enters through Me will be saved. He will come in and go out, and find pasture" (John 10:9).
"I am the way and the truth and the life. No one comes to the Father except through Me (John 14:6).
"I am the vine; you are the branches. If a man remains in Me and I in him, he will bear much fruit; apart from Me you can do nothing" (John 15:5).
You can purchase this book by clicking on the following link – Growing in Grace by Bob George.
Books by Bob George
Classic Christianity is another excellent book by Bob George. In this book, Bob answers some vital questions like: What does it mean to have Christ living in you? How can you experience the joy of the Lord daily? If you are a new Christian, why do you still struggle with sin?