The Hermeneutical Maze
A Search For Simplicity In Procedure
and Pedagogy
For a Generous Price of $4.95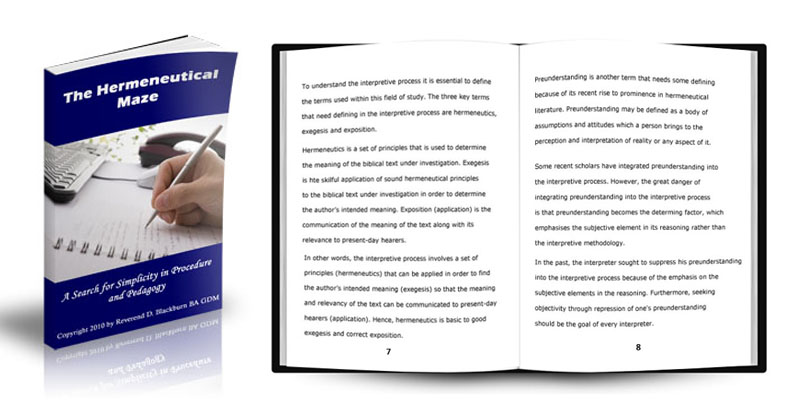 Want To Understand Biblical Hermeneutics?
In my early years of theological education, I had only a limited understanding of hermeneutics. I knew it had something to do with how one interpreted the Bible; and yet, I had no idea what the word hermeneutics actually meant! In time I discovered that hermeneutics is fundamental to the formation of biblical doctrine.
As I researched the subject of hermeneutics, I came to realized how foundational it is in one's theological journey. Furthermore, I learned that most intrepretive differences in Scripture were generally related to hermeneutics.
The Hermeneutical Maze
The title of this book reflects what I have tried to achieve in writing this research paper. For many people hermeneutics is a maze of confusion.
What I have tried to do is simplify the interpretive process in order to put together a teaching syllabus for lay people in the church.

Here is some key content of this book...
The four key terms in the interpretive process
The Grammatical-Historical Method of Interpretation expanded and explained
To a lesser degree the other methods of interpretation explained
The different hermeneutics of prophecy, expecially pre-millennialism and a-millennialism
The hermeneutics of the use of the Old Testament in the New
A full teaching syllabus for The Hermeneutical Maze
and more

Book Snippett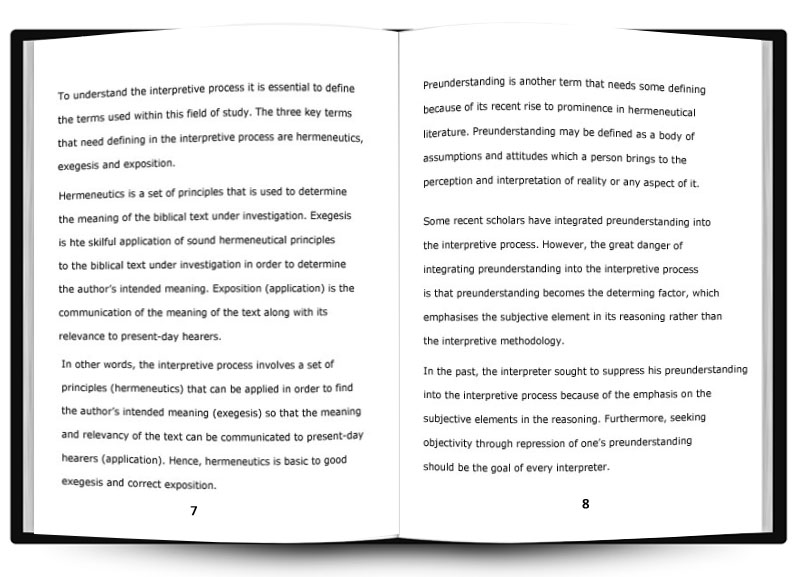 16 Preaching Sermon Outlines From Philippians
Normal Price $4.95! YOUR FREE BONUS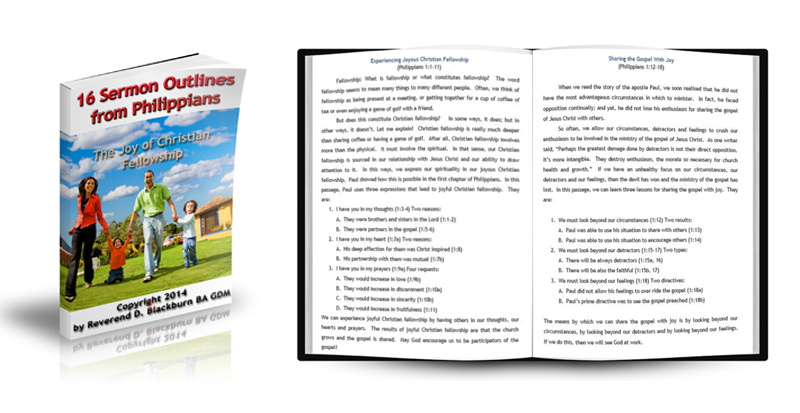 TERMS AND CONDITIONS
THERE IS NO REFUND ON THE PURCHASE OF THESE RESOURCE MATERIALS. SO PLEASE PURCHASE WISELY AND PRAYFULLY!